TAD Group
Gateway of Possibilities
4
Countries
8+
Industries
25+
Subsidiaries
1000+
Employees
Leisure
Four Unique Boutique Properties with a Combined Room Capacity of 60
Renewable Energy
Mini Hydro Projects
Online Capacity -
6.25 Mw


Upcoming Capacity -

50 Mw
Solar Projects
Online Capacity -
5 Mw


Upcoming Capacity -

100 Mw
Tea
Plantations
A Land Bank of Over 2000
Acers
Manufacturing
Total Daily Production Capacity
of 14000 Kgs of Made Tea
Produce Brokers
4th Largest Tea Brokering
Company in Sri Lanka
Investment Management & Advisory
Enabling Emerging Growth Sustainably
We are a well diversified conglomerate headquartered in Sri Lanka with our business presence in a variety of industries ranging from Renewable Energy, Leisure, Tea to Investment Management and Advisory Services. Established and incepted in 2016, we currently hold over 25 subsidiaries operating in diverse business segments with a prime focus on sustainable growth and green business.

We define success by identifying untapped potential for businesses in lucrative industries and providing unique solutions to our clientele. Our aim is to form a portfolio of profitable and sustainable investments, driven by established goals to build shareholder value whilst being mindful of our greater social, environmental and economic responsibilities.

We strive to remain committed to our multi-stakeholders by upholding our core business values of integrity and fairness, in our journey towards success.
renewable energy
HYDRO POWER
SOLAR POWER
Embilipitiya (3MW)

Habarana (2MW)
Hospitality
Hunas Falls Hotel
Hunas Falls Hotel is a 31 key property situated in an expansive 118 acre plot of land which is filled with a wide array of natural assets such as a 125ft waterfall which cascades to 2 different sections, a serene lake, a small tea plantation and a wide array of unique flora and fauna including the rare and prestigious ShaheenFalcon, the fastest bird in the world. Moreover, the property has a 9-hole golf course and a helipad for private and quick access.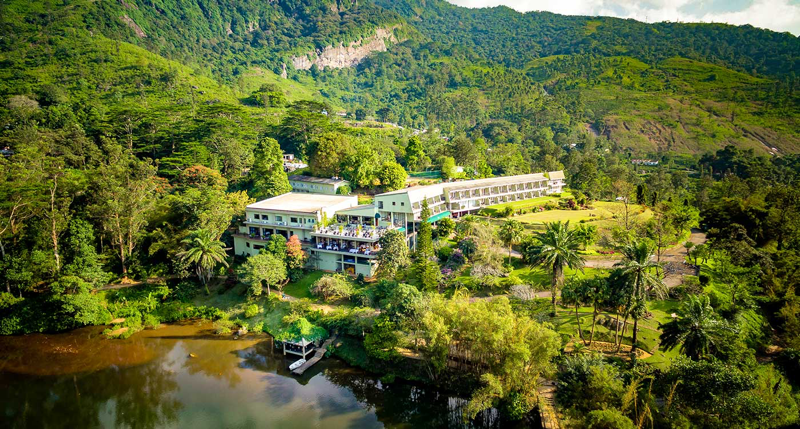 Aigburth Manor Bungalow
Built by a British Superintendent in the 1920's, Aigburth Manor is a Colonial architectural Bungalow located offering a spectacular view of the majestic, lush green tea plantations of Suriyakanda.

Nestled in Suriyakanda's tea plantations bordering the famous Sinharaja rainforest (a world heritage site of Sri Lanka), the Bungalow is sure to treat the travellers with an abundance of nature and a variety of things to do.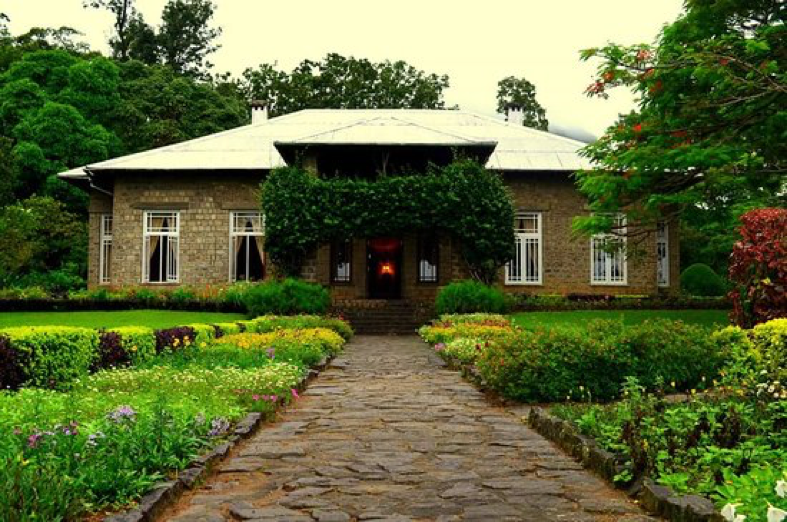 Boulder Gardens
Boulder Garden is set against the lofty mountain in the tranquil, healthier jungle demarcating the Tea and Paddy terraces at Kalawana in Sri Lanka's South West region. It is an all suite boutique hotel, which allows you to indulge in nature mingling with the luxuries. Nature related activities such as trekking, Bird watching, cave tours, kayaking trips, Sinharaja Rainforest visits, abseiling and mountain biking can be enjoyed at Boulder Gardens.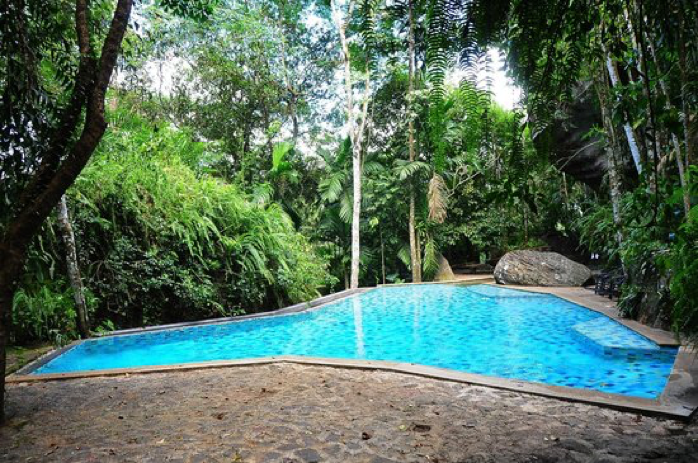 Rainforest Hotels
Rainforest Edge, located in Kalawana, is the perfect hideout to enjoy a tranquil holiday in the most traditional of ways experiencing the true Sri Lankan hospitality of village folks. The hotel is a natural setting ideal for nature lovers which exposes the visitors to a more serene spend over. The hotel provides organic fruits and vegetables mostly grown in its own organic garden, which has been absolutely loved by all its visitors.
Butter Boutique
Butter Boutique is a leading cake and coffee shop in Sri Lanka with two main outlets delivering scrumptious dessert and coffee in the heart of Colombo. You can now visit and grab a piece of cake at No. 70, Rosmead Place, Colombo 07 or at Park Street.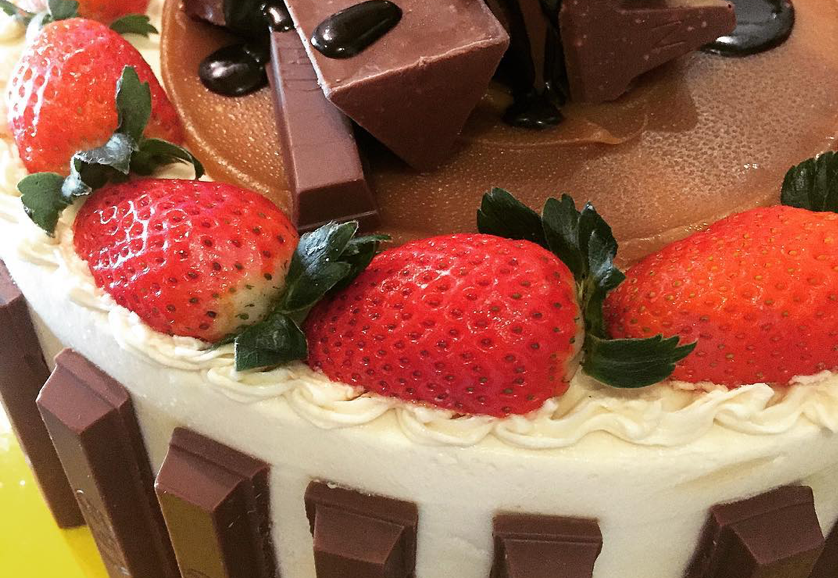 Mirissa Hotel Project
The only available bare scenic location in Mirissa with a breathtaking beachfront with a land back of over 10 acres.

Japan's Odakyu Group partners TAD Group to establish a luxurious boutique hotel, together with UDS and Stasia Capital.

To be opened in 2022-2023
investment advisory
TAD provides investment advisory and management services for foreign investors looking to invest in Sri Lanka's rapidly growing economy.
Our Team
Leading you towards the Gateway of Possibilities.
Dhanuka Samarasinghe,
Group Chairman
Dhanuka Samarasinghe Director Having returned from Australia following his education in 2004, Dhanuka joined his family's plantation and rubber manufacturing business. He has since founded and as Chairman led TAD Holdings (Pvt) Ltd in to one of Sri Lanka's fastest growing Conglomerates.

TAD Holdings currently has interests in the Power, Plantation, Real Estate, Hospitality and Commodity Brokering sectors.

TAD Power currently owns over 6.25 MW of Hydro Power in Sri Lanka. TAD Plantations (Pvt) Ltd is the holding company of a series of estates totaling over 2000 acres; the plantation company owns and manages a portfolio of low and mid grown tea and cinnamon estates. It also owns and operates a number of tea factories.

He is also the Chairman of Mercantile Produce Brokers, one of Sri Lanka's top three tea and commodity brokerages and serves on the Board of several other Organizations.
Atheeq Ansar,
Group Managing Director
Ansar serves as the Managing Director for the TAD Group of companies adding unsurpassed value to the group through his envisioned and farsighted business personality as well as his passion for business.  

He is a specialist in finance with a keen interest in promoting sustainable businesses while discharging social, environmental and economic responsibilities towards all stakeholders involved in businesses headed by him.

Being a proud co-founder of TAD, his own business venture, Ansar holds over 10 years of corporate experience in the field of finance, having served for internationally acclaimed corporate setups such as Price Waterhouse Coopers and Moody's Analytics.
Toshiaki Tanaka,
Group Director
Tanaka is a versatile and highly sought after professional, concurrently part of the top-management of several leading conglomerates in Japan, Sri Lanka, Malaysia, Maldives and Singapore. Tanaka is also the Chief Executive Officer and Managing Director of VEC Investment Japan. He has previously worked at the Credit Bank of Japan, Patnum Investment Tokyo and Fidelity International Tokyo as well as Gartmore Asset Management in London. He is a Chartered Member of the Securities Analysts Association of Japan (CMA) and has read for a B.A. in Economics at the Keio University.
Prabath De Alwis,
Group Chief Executive Officer
Prabath De Alwis is the CEO of the TAD Group of Companies, who is a Patriotic personality and great believer in his country and its people's potential. He strives to explore new and innovative ways of creating economic opportunities with the intention of creating win-win situations to all stakeholders involved.

He counts over 21 years of corporate experience in the areas of Leisure, Renewable Energy, Plantations & F&B. De Alwis also functioned in the capacity of the Private Secretary to the Minister of Public Administration from 2011 – 2015. He studied Banking and Finance at University of Monash, Australia and also holds a Master's in Strategic Management from the Federation University Australia.
Sujivie Irugalbandara,
Group Director
Irugalbandara holds the Finance Directorship of the TAD Group of Companies, adding immense value as an outstanding feminine representation in the board. She is a strong believer of women empowerment and equality and takes pride in accepting challenges in life and facing them successfully enlivened by her profile of talents and charisma.

She has been heading the overall Finance and Tax Functions and involved in strategic planning, in several leading corporates in Sri Lanka over the years. An Alumni of KPMG, Irugalbandara counts over 28 years of experience in the field of finance and also holds corporate Directorship at Sierra Cables PLC.

She holds a Master of Business Administration in Finance, from the University of South Queensland reflecting the scholarly insight in her area of specialization.
Frank Irugalbandara,
Chairman – TAD Investments
Irugalbandara is the Chairman of TAD Investments. He is also the Chairman of number of Sierra Group Companies. Architect by profession he counts over 45 years of experience in the corporate sector. A construction industry veteran, he spearheads one of Sri Lanka's leading construction firms, Sierra, which has over 35 subsidiaries around the world employing over 6000 staff members.
Misako Senda,
Group Director
Senda is a prolific Sommelier of the Japan Sommelier Association (JSA) and a Chairman and Director of a number of companies in Sri Lanka, including; Prosis Private Limited, Innovation Design Private Limited and Asia Leisure Private Limited to name a few, to which she has rendered her valuable service. She is also a member of the Board of Directors of the TAD Group of Companies contributing to the success of the group.
Pravini Wickramanayake,
Board Secretary
Wickramanayake manages the Investor Relations Division at TAD Group and also functions in the capacity of the Board Secretary. She is also a Director of Hunas Falls PLC. Having a background in Accounting and Finance, she obtained her BBA (Specialised) in Accounting and Finance from the Ritsumeikan Asia Pacific University in Japan.
Priyanga Dassanayake,
Director – TAD Management Services
Dassanayake is the Managing Director of STAD IT Myanmar and a Director of TAD Management Services and TAD Human Capital Solutions (Pvt) Ltd and is the Founding Director of Dassa Organisation which specializes in high impact corporate training programs, business and life coaching, HR & Change Management consultancy and motivational speaking. He counts over 15 years experience across multiple managerial functions in Sales and Marketing, General Management, Operations and Change Management at John Keells Holdings and Oracle Corporation, USA. A Chartered Marketer by profession, Priyanga holds a Postgraduate Diploma in Marketing from CIM (UK), and an MBA from the PIM. He is a trained member of the ICF and a "Certifed Executive Coach" of the John Mattone Global Inc and a certified facilitator in LEGO SERIOUS PLAY method.
Samantha Dodanwela,
Managing Director – Mercantile Produce Brokers (Pvt) Ltd
Dodanwela is the Managing Director cum Chief Executive Officer of Mercantile Produce Brokers (Pvt) Ltd, 4th largest produce broker in the country. He is also a Director at Mercantile Tea Plantations, Boulder Gardens Hotel, Rainforest Hotels and Rainforest Tea Factory. He counts over 27 years experience in field of produce brokering and is a Director of Colombo Brokers Association and serves on the Executive Committee of Colombo Tea Brokers Association. Dodanwela has served on the Executive Committee of Sri Lanka Cricket form 2014 – 2017 and at present the Chairman of the Tournaments Committee of SLC. He is also the Vice President of Colombo District Cricket Association. He serves on the Executive Committee of Sinhalese Sports Club and also as the Chairman of the Cricket Committee of the Club since 2010.
Rukshi Nethicumara,
Managing Director – Butter Boutique
Nethicumara is the Managing Director and Chief Baker at Butter Boutique (Pvt) Ltd and holds directorships at several other private companies outside of the TAD Group. A food enthusiast and a food explorer, Nethicumara single handedly built Colombo's favourite place for cakes and coffee that is rated No. 01 in TripAdvisor under Bakeries and Coffee & Tea.
Kavindra Seneviratne,
Chief Executive Officer – TAD Lanka Plantations
Seneviratne is the Chief Executive Officer of TAD Lanka Planatations (Pvt) Ltd. He counts over 48 years of experience in the plantation sector. Having started his career as an Assistant Superintendent at Brunswick Group, Maskeliya in 1970, Seneviratne retired in 2012 as the Managing Director of Kelanivalley PLC where he served in the capacity of CEO since 1994. He was also part of the Hayleys Group Management Committee since 2007.